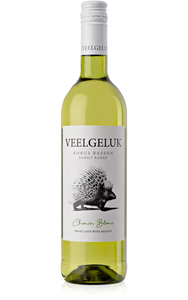 "Good Lucky" is made from Malbec and Cabernet Sauvignon, an unusual combination but with an unprecedented generosity. 
Fresh, juicy wine with an accent on fruit. Aroma of honeydew melon intertwined with grassy notes. Invigorating, fresh dry finish with lime accent.
The white Good Luck is made from Chenin Blanc is seductive and immediately won a gold medal at the Michelangelo Awards!

Food pairing: Salads, tuna salad, grilled fish dishes.