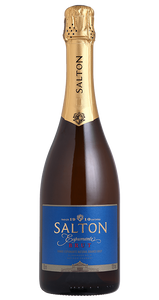 The grapejuice is extracted in low-pressure pneumatic presses. After the clarification, the must is fermented at low temperature with selected yeasts. The wine is fermented in airtight tanks (Charmat Method) at 12°C
Bright with straw hue and greenish shades. Abundant release of carbon dioxide producing continuous stream of minute bubbles. Good lingering foam.
Aroma of flowers (acacia flowers) and citrus fruit, green apple, toasted bread and dry yeasts.
Food pairing: Goes very well as aperitif with delicatessen, mild cheese, fish, seafood and light pastas