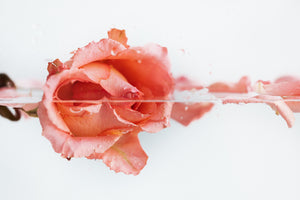 It's officially the most magical time of the year: rose season. All summer long, we'll be adding our favorite pink wines to celebrate the warmer weather from day to night. And, since we know you're constantly on the hunt for the most delicious, all-day rosé for your summer, we decided to round up our favorite blushing bottles to add to your must-drink box in honor of the season.
1 bottle of Vincent Bouquet Rosé Syrah-Grenache, Pays d'Oc (France) A spicy rosé from the south of France with an attractive deep pink color.
1 bottle of Belrose Méditerranée Rosé (France) A soft and fresh rose from Provence of France 
1 bottle of Les Plos  (France) Perfect Mediterranean style rosé. Attractive salmon pink color. Juicy nose with recognizable fruit of Grenache grape.
1 bottle of Rose Muscat  (Georgia) A refreshing rosé from Pinot Grigio with a crystal clear light pink color. With lots of cheerful summer fruits such as raspberries and strawberries.
From France to Georgia   and everywhere in between, these are the best rosé wines to drink now
Enjoy