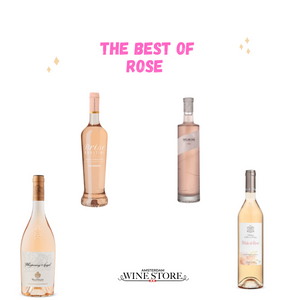 It is began, the most waited season, rose season. In this set we choose our the best of the best Rose wine regions. From Mediterranean Sea region to Provence. 
Here is the 4 the best of our store
1 bottle of Brise Maritime Mediterranee (France)
1 bottle of Caves d'Esclans Whispering Angel Rosé (Provaence France)
1 bottle of  Belrose Méditerranée Rosé (France)
1 bottle of Chateau la Tour De L'eveque Pétale de Rose Provence (France)
Rosé is every bit as varied as any other style of wine, and these 4 wines will be a terrific opportunity for any wine fan to expand their horizons.