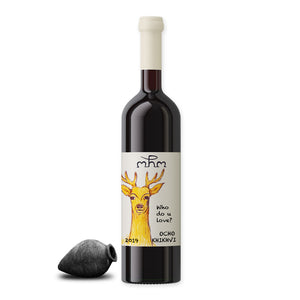 This Ocho Khikhvi wine is made from the Khikhvi grape of the same name, a grape variety indigenous to Georgia that is grown in the vineyards of the village of Chikaani (Kvareli) Kakheti.

The wine spends 6 months with skin contact in the Qvevri. This historic Kakhetian variety of the Khkhvi grape has a special ability to accumulate sugar and become distinctive, powerful wines.

With your first sip you immediately experience the aromas of candied hazelnut and black tea. It is a full-bodied wine with strong tannins and a long finish.

Food pairing: It combines perfectly with: meat salad, nuts, goat cheese and even sushi.