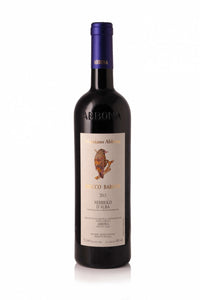 This wine serves a fruit-forward expression of Nebbiolo, with concentrated sour cherry notes that are pleasurably disrupted by a vibrant acidity on the palate. The acidity stops the wine's heavy fruit character from overwhelming the palate, while a rigid but approachable tannic structure holds everything together. The beauty of this wine is its youth, and for this price, you can afford to serve it on the midweek dinner table.

Food pairing:  Game dishes, mushrooms, pasta with truffle.
Special mention: Gambero Rosso 2011, 2 bicchieri (glasses).