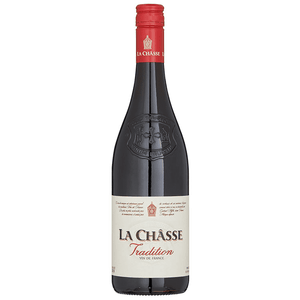 The southern vineyards where the La Châsse wines come from are known for a great diversity of landscapes, climates and soils. This enables La Châsse to compose a wide range of wines of complexity and character: authentic, fruity and elegant Rhône wines
This French red wine, made from the Grenache, Syrah and Cinsault grape, has a nice round, fruity and smooth taste. You will discover aromas of blackberries, grapes and herbs in the aroma and taste.
Food pairing: Can be enjoyed well with pastas, salads, starters, chicken and various cheeses.