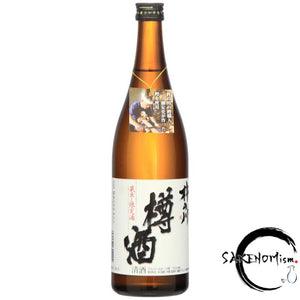 There are a scarce number of professional barrel-makers in Japan. And Tarusake is proudly made in a Yoshino cedar barrel crafted by Yasushi Ichinose, the only barrel maker in Nagasaki. 'Taru' translates to 'barrel' and 'Tarusake' to 'sake barrel', which is a reminder to enjoy the elegant cedar aroma that infuses this sake.
The balanced sweetness and firm acidity accentuate expressions of cedar spiciness and a soft textured palate. Best enjoyed with rich flavoured meals.
Special mentions: Won gold for Futsushu at IWC, 2019.