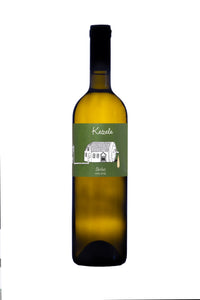 Škrlet is commonly made into fresh and crisp young wine, characterised by its light yellow colour with typical green hues. It displays floral and fruity notes of green apples, pears, and yellow plums, which complement its bright acidity.
Interestingly, the name of the grape stems from the German word scharlach (scarlet fever), due to the typical red dots that occasionally appear on the vine.
Food pairing: The wine pairs well with light dishes such as freshwater fish, pasta, or poultry-based main courses.