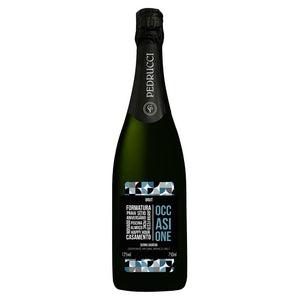 Occasione, occasion in the Italian language, was born with the intention of celebrating the most diverse daily achievements. Made for everyday moments, seeking to demystify and stimulate the culture of Brazilian wines in our country. A line to enjoy without ceremony. Very fresh, light and happy, just like a Brazilian!
It presents on the palate a light sweetness, good creaminess, freshness, balance and persistence.
Food pairing: Appetizer or accompaniment to starters and main courses, also to enjoy at any time of the day with friends and guests.