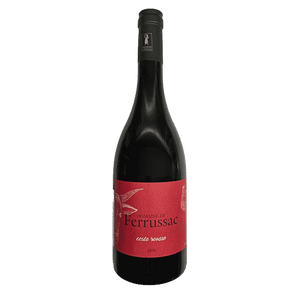 This cuvée owes its name to this valley of Larzac where the 40 cows of the estate graze, where menhirs grow and where the boxwood takes on a reddish hue in the heat of summer.
The 33 year old Merlot is at an altitude of 200m on a plateau in Lacan. The 36-year-old chenanson is worked in goblet vine training at an altitude of 300 meters in the valley of Pégairolle de l'Escalette.
A concentrated, fruity wine with structure. Notes of candied red fruit, bramble, milk chocolate, white pepper, and paprika with tannins that provide a nice backbone to the wine.
Food pairing: Thanks to its very good balance, the Coste Rousse wine can be sipped on its own or be with you from aperitif to dessert, both in summer and in winter. Hand harvested and selected grapes.